'His workmanship is of a very high order. All those I tried had excellent balance and projection, with a characteristic quality of tone.' John Mills.

'Such a pleasure to play. Altogether a delight to the eye and the ear.' Peter Nuttall.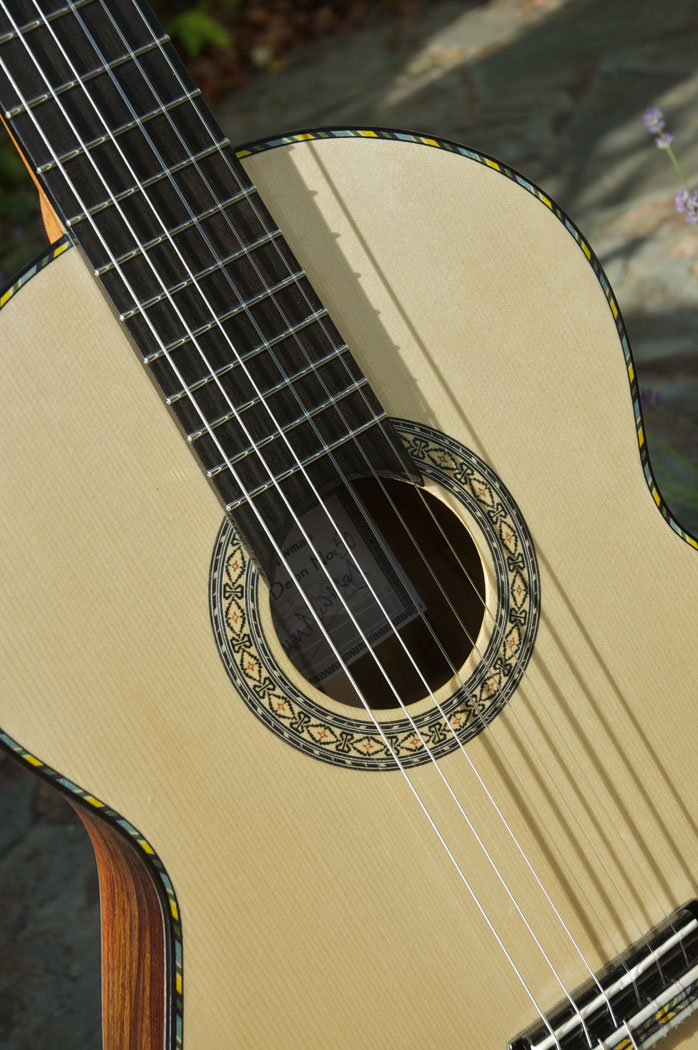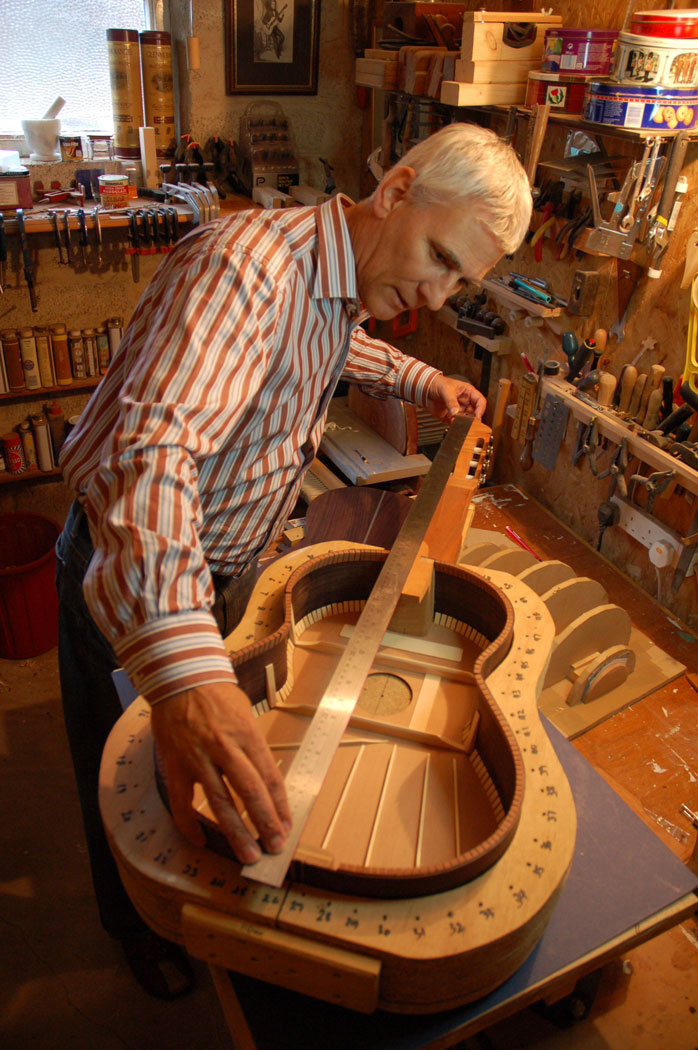 'With regard to Shaun...believe me the man is a true craftsman, I was VERY impressed.' Gordon Giltrap
For other reviews and testimonials, see here
'I have owned a Romanillos, Rubio, Fischer and Kohno so I am ranking this one with some of the best guitars available.' David Cottam
'Shaun Newman's guitars had everything necessary: good balance, clarity and a comfortable playing action.' Ray Burley
As you will see from the pages behind this one, I primarily make concert classical guitars, but also make other stringed instruments such as renaissance harps, mandolins, hammered dulcimers and ukuleles.
For every part of every instrument I use only the finest available woods. For instrument backs and sides I use rosewood (Indian, Honduras and when available Brazilian), cypress, maple, zebrano and by special request ziricote. Most instrument fronts are master grade spruce (usually Engelmann) but I also use finest quality cedar.
The site offers you a view of some of my instruments and the opportunity to hear some of my guitars. It also tells you how to contact me should you wish to consider a commission or to buy from stock. My workshop is based in mid Devon, England.
Please see the 'Contact/Prices' page of this site for full details.