'His workmanship is of a very high order. All those I tried had excellent balance and projection, with a characteristic quality of tone.' John Mills.

'Such a pleasure to play. Altogether a delight to the eye and the ear.' Peter Nuttall.

'The guitar is a gem. It feels right, and the sound is rich and resonant. It's such a pleasure to play, and as most of us know, the acid test with great guitar is that they will you to play them, and play them all the time!' Rhisiart Arwell.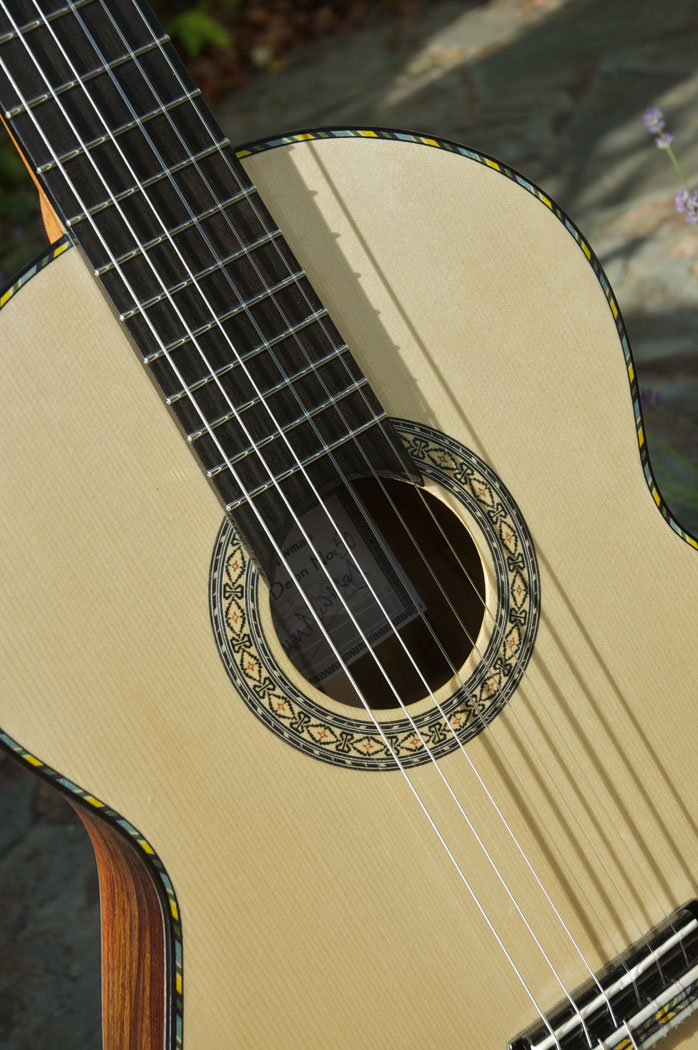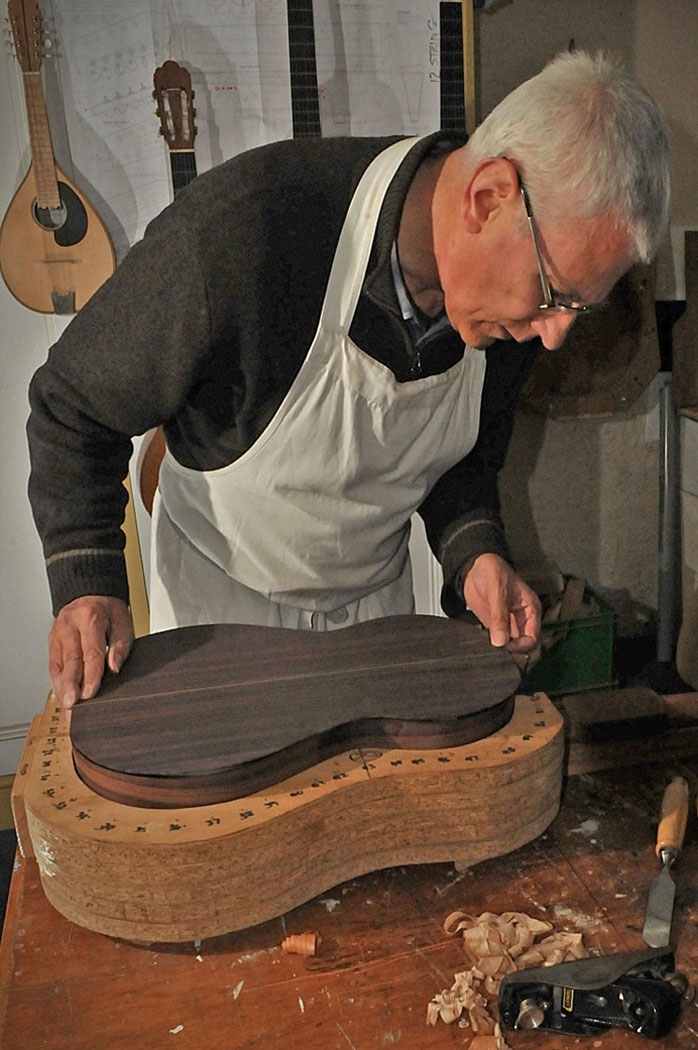 'With regard to Shaun...believe me the man is a true craftsman, I was VERY impressed.' Gordon Giltrap
'This guitar....has an outstanding upper treble response with very good sustain. The notes join beautifully. It has a bright overall sound and is exceptionally live.' Justin Shepherd.
'Without doubt the guitar sounds fantastic. The volume is huge and I hope my neighbours don't complain. Many technical difficulties of some challenging pieces have been solved instantly with this guitar.' Eric Lam
'Thank you so much for this great guitar' Review from Chunlei Ma, China, 2022.
For the full text of these reviews and to see others, CLICK HERE
'I have owned a Romanillos, Rubio, Fischer and Kohno so I am ranking this one with some of the best guitars available.' David Cottam
'Shaun Newman's guitars had everything necessary: good balance, clarity and a comfortable playing action.' Ray Burley

'I have owned the guitar for a couple of weeks now and it is opening out beautifully. A bright, chiming treble has joined the initial sweetness and the mid-range and bass are strong and warm. All are well balanced and easily controllable. I can hardly put it down.' Ted Foulkes
As you will see from the pages behind this one, I primarily make concert classical guitars, but also build other stringed instruments in accordance with customer requirements.

For every part of every instrument I use only the finest available woods. For instrument backs and sides, I use rosewood and other exotic timbers, but increasingly less endangered species such as padauk, cherry, mahogany, granadillo, cypress, maple and mahogany. Most instrument fronts are master grade spruce but also finest quality cedar.

The site offers you a view of some of my instruments and the opportunity to hear some of my guitars. It also tells you how to contact me should you wish to consider a commission or to buy from stock. My workshop is based in Mid Devon, England.
Please see the 'Contact/Prices' page of this site for full details.